Last night I had the best of intentions of working on cards. I made beef stew in the crock pot, so I could come home from work, eat and get to work. Well… I received a package this week from Xyron. In it were products from Sassafras Lass and Little Yellow Bicycle (part of Deja Views). Oh my word. Such cute stuff. The product won. I scrapbooked instead. lol. Here's what I made.
I used my 4″ Xyron cheetah on all the pages. This made them so fast to put together. One or two quick rolls of the cheetah and bam! all done. Much faster than a glue stick. This is one of those great items to buy with a 40% off coupon at JoAnns or Michaels.
I know you are thrilled to see Halloween pictures a week before Christmas, but whatever. 🙂 With the exception of a few minor components, all products are Sassafras Lass.


These pictures were taken of my mom holding Elias when he was just five weeks old. The paper and embellishments are all part of LYB's Love Letters collection. What makes this stuff especially beautiful is that it is flocked with velvet – amazing to touch. I think I am going to make a mini album or something tactile with the other products I received so people can feel it.


Switching gears – I want to let you know about a few ways that you can keep up to date with me, this blog, etc. I have big plans for this blog in 2009 and I want to be sure you are a part of it. All these items are in the right hand column.
Follow this blog – If you have a blogger account, which I know many of you do, click on "follow this blog" on the right hand column. My blog link will then be listed in your profile and when you sign in to blogger there is a section that shows you when blogs you follow have been updated. Cool and easy.
Sign Up for Blog Updates – You can enter your email address in the box on the right and my posts will be emailed to you once a day.
Subscribe – If you use a reader, add my RSS feed to your reader.
Add my button – Sweet Danielle made a button for my blog! I'd be honored if you would add it to your blog. Then, you just have to click on it and you will be brought right here. If you have the baby scrapbooking button on your blog now, you could replace it with this.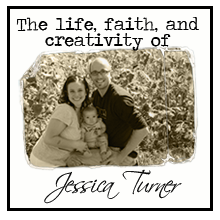 If you do any of these things, leave a comment!
I will pick someone at random to receive a paper pack of Nana's Kids (adorable kid scrapbooking paper) from Die Cuts with a View.
If you do multiple things (button on blog and subscribe in reader) leave a separate comment for each item. We will go on the honor system here. I will draw the winner on Monday.