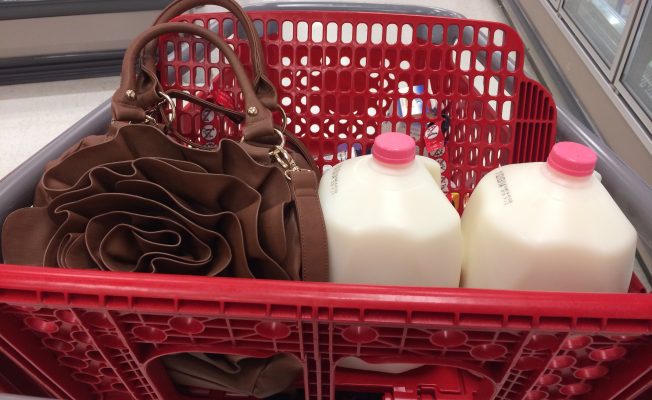 It was 5:25 and I was in line at Target. I should have been pulling into my kids' day care, which was about 5 minutes from Target. I typically pick them up at 5:30 every day. The school is open until 6, so I had a little wiggle room, though I knew my 5-year-old son was going to ask "Why are you SOOOOO late?" when I walked in.
On that particular day, I had stopped at Target on my way to the school to pick up a few groceries and household necessities. We had been away for the weekend and desperately needed some things to get us through the week – especially milk.
To read the rest, join me today on (in)courage?